Janina Goldhar's 90th Birthday
Janina Goldhar née Proner (during the war "Pogonowska") was born in Warsaw on 14th January 1929. She is a Holocaust survivor. a March '68 emigrant, a Professor Emeritus of Tel Aviv University and, for many years, a volunteer at POLIN Museum of the History of Polish Jews. On the occasion of her ninetieth birthday, we send her our best wishes and use this milestone to remind our website visitors of Janina's story and her original stories on our pages about the Righteous Among the Nations and about Holocaust survivors.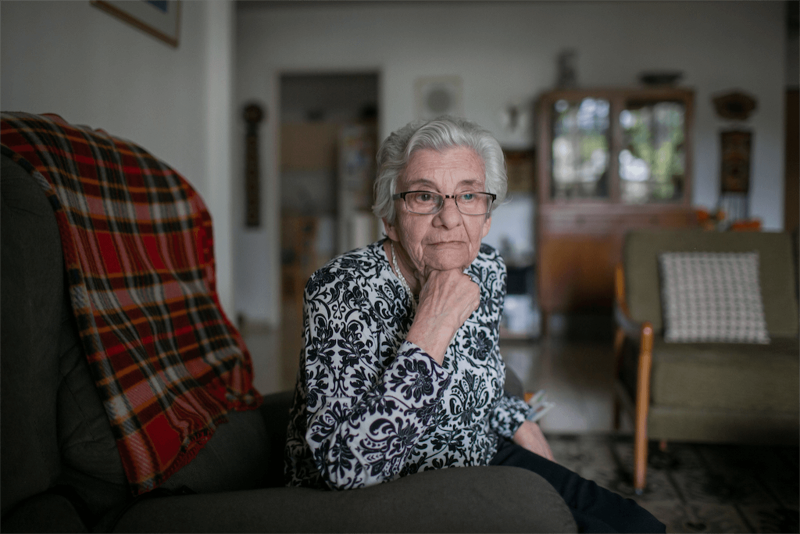 Poland is the place where I grew up.
It is the country whose culture is closer to me than any other.
I have immense sentiment for Poland.
Janina Goldhar, the daughter of Mieczysław and Maria (née Asterblum) Proner, was born ninety years ago in Warsaw. She survived the Holocaust. Following the events of March 1968, she emigrated to Israel. She lives there to this day as a Professor Emeritus of Tel Aviv University.
Janina Goldhar's Story
On the occasion of Janina Goldhar's 90th birthday, we recall the story of her rescue from the Holocaust with the help of Maria Palester (1897–1991), a Righteous Among the Nations, who, in her apartment at 53 Łowicka Street in Warsaw, also hid Janina's mother Maria Proner, her grandparents Maurycy and Salomea Asterblum, as well as her aunt Stefania.
We present the fate of the Proner and Palester families in our virtual exhibition "The Right Address – the Story of Hiding Jews in Occupied Warsaw".
In a separate article, we recall the story of Maria Proner.
Articles by Janina Goldhar
On this day, we especially recommend reading Janina Goldhar's original texts, developed most often together with her close friend Jadwiga Rytlowa (1928–2016), as part of her many years of volunteering for "The Polish Righteous – Recalling Forgotten History" – a project of POLIN Museum of the History of Polish Jews. The majority of these texts were prepared by Janina or with her help and involvement. They are based on stories told from the perspective of Holocaust survivors who, like her, live in Israel.
Below is a list of selected articles: