Vale Jadwiga Rytlowa
It was with great sorrow that we received the news of the passing of Jadwiga Rytlowa – a longstanding, indispensable volunteer in our "Polish Righteous – Recalling Forgotten History" project.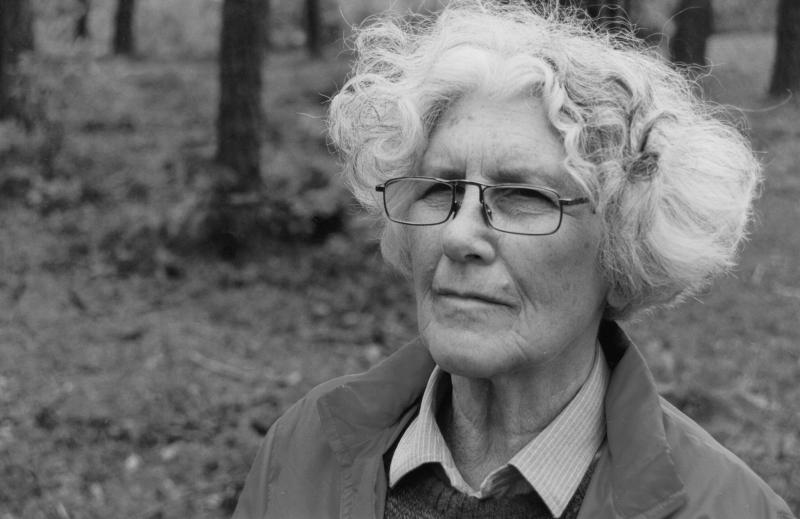 Always full of energy, dedication and commitment, Jadwiga worked on stories, for our website, of Poles aiding Jews during the Holocaust. Many of her articles can be found on righteous.pl.
The subject of saving Jews was close to Jadwiga's heart, considering her own family's history. She was born into the large Polish-Jewish Lipszyc family. Following the death of her husband in 1938, her mother, Aldona, was left alone to raise seven children. During the War, she actively helped Jews who had escaped from the Warsaw ghetto or from transports heading to the death camps. Aldona was posthumously honoured with the title of Righteous Among the Nations.
The majority of Jadwiga's articles, which we have published, are based on stories told from the perspective of those who had lived through the Holocaust. During her annual visits to Israel, accompanied by her close friend Janina Goldhar, she conducted interviews with Survivors. To both women, all these people remained important. They kept in contact with them all.
We know that her work with the Museum was important to Jadwiga. When writing her articles, she paid attention to every detail. She was exacting and stubborn. In 2011, she initiated the creation of the film "Ocaleni (The Rescued)", telling the stories of Poles rescuing Jews during World War II. She was both its co-creator and one of its stars. Working with the Museum, she fulfilled her mission of spreading the history of Jews surviving the Holocaust, through which she promoted tolerance and openness towards others. She strongly opposed all acts of discrimination, above all antisemitism.
Our project staff were quite attached to her, not merely through her work with us. Jadwiga became our friend and we valued her friendship.
She had an amazing sense of humour. She loved to travel and had a passion for photography and singing. She sang beautifully, favouring Russian songs.
With her daughter and granddaughter by her side, Jadwiga passed away at home on 29th November 2016, aged 88.
On 7th December, we farewelled Jadwiga at the Wawrzyszewski Cemetery. The burial was preceded by a ceremony at the Powązki Military Cemetery with the participation of family members, close friends and her POLIN Museum co-workers.
Łucja Koch, former Co-ordinator of the "Polish Righteous – Recalling Forgotten History" project, and now Manager POLIN Museum's Education Department, recalls:
Jadwiga Rytlowa was an exceptional person. She had an immense strength of character, determination and a gift for storytelling. She could transport her listener to the past and to see another world, as she described her family, the war and her wonderful Catholic mother who, not only protected her Jewish children, but also helped other Jews survive the war, bravely supporting them. Jadwiga Rytlowa had an extraordinary charm and an infectious energy. She came from a PPS (Polish Socialist Party) environment, from pre-war Bielany, and this is where she probably derived her will to want to change the world for the better. I remember when she came to the Museum offices when we were still in Jasna Street. She announced that she wouldn't leave until we had accepted her as a volunteer and had given her worthwhile tasks to complete. She knew how to get her own way – and that was good. We received much from her. She will remain in our hearts forever.
Many of Jadwiga Rytlowa's articles can be found on righteous.pl: