Youth and teachers from Israel in Kielce
On Thursday, September 23rd, Mevoot Eroon, a group of about 100 people, visited the Polish town of Kielce. The meeting with youth and teachers from Israel was hosted for the fifth time by the K. I. Gałczyński Secondary School no. 9 in Kielce. These youth meetings are co-ordinated by the Ministry of National Education of the Republic of Poland and the Center for Education Development in cooperation with the Yad Vashem Institute in Jerusalem.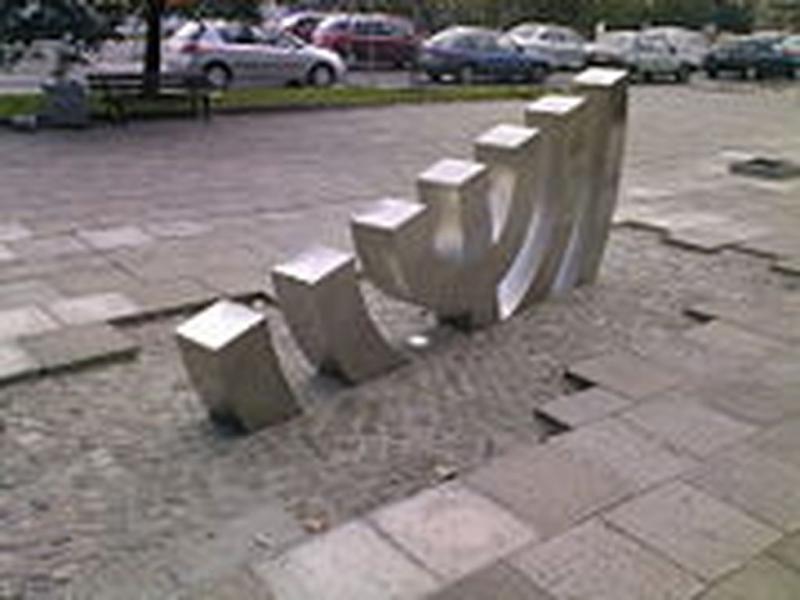 Polish and Israeli youth participated together in workshops conducted by Polish and Israeli teachers. At noon they had the opportunity to meet Jadwiga Płonka, daughter of Kazimierz and Maria Zygadlewicz, inhabitants of Bodzentyn. Her parents – Righteous Among the Nations, honored by Yad Vashem in 1983 for their unselfish help given to Jews – risked their own lives to save Jews during the Second World War. Polish and Israeli youth listened to their stories and talked about their heroic conduct. Participants of the meeting also met with Jan Pałysiewicz, publisher of the "Dawid Rubinowicz Diary" and with the artist Marek Cecuła.
Mirosława Banak, director of the K. I. Gałczyński Secondary School no. 9 in Kielce, said: "Each meeting of his kind gives us the opportunity to make new contacts, broaden our knowledge about other people and countries, and, above all, to learn openness, tolerance and communication with others".