How to talk about the Righteous? Representations in culture, meaning in Education
POLIN Museum of the History of Polish Jews will host, in October, an international conference for teachers entitled "How to talk about the Righteous? Representations in culture, meaning in Education". The conference will be devoted to teaching about how Jews were helped during World War II.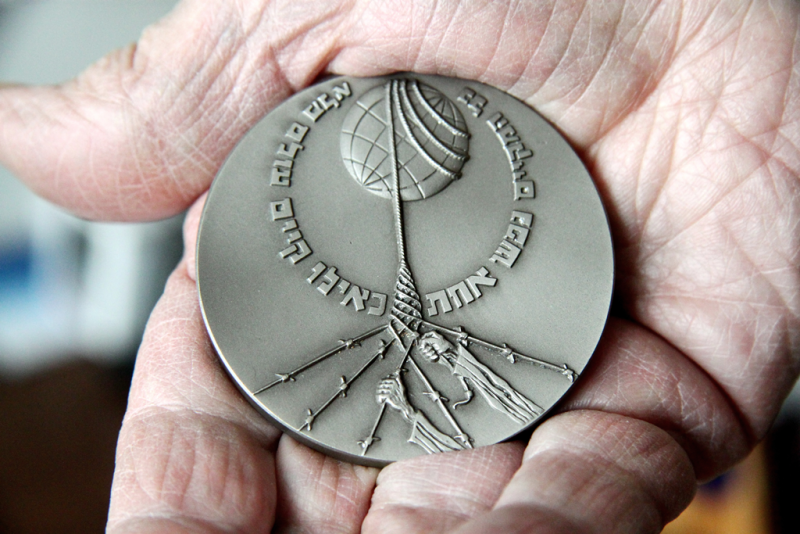 The conference program consists of lectures, discussions and workshops. Sessions will be led by Holocaust researchers, as well as by teachers and educators who deal with this subject.
25th–27th October 2018 (Thursday–Saturday)
Specialists invited to participate include Dr Stephen D. Smith – Executive Director, USC Shoah Foundation and UNESCO Genocide Education Chairman, Stanlee Stahl – Vice-President of the Jewish Foundation for the Righteous, Dr Piotr Forecki – lecturer in the Department of Political Culture at the Adam Mickiewicz University in Poznań, and Dr Agnieszka Haska – researcher at the Holocaust Research Centre, IFiS Polish Academy of Sciences
The Irena Sendler Repairing the World award will be presented during the conference. The award is a joint venture of the Centre for Civic Education and the Polish Children of the Holocaust Association.
Participants will have the opportunity to take part in two accompanying events:
25/10/2018 – a presentation of the USC Shoah Foundation New Dimensions in Testimony collection – an educational tool based on new technologies, enabling viewers to interact with the virtual stories of Witnesses, as though they were participating in a real conversation.
26/10/2018 – Neighbours Who Are No Longer There – a showprepared by the Jacek Kuroń Educationa Foundation, featuring a group of children and youth from Białowieża. It addresses the issue of forgetting about a Jewish community which, before the War, lived side-by-side with Belarussian and Polish families – Orthodox and Catholic Christians.
Participation in the Conference is invited. Registration form >>
The Conference organisers are not able to cover travel or accommodation costs during the Conference.
For further information, please email: edukacja@polin.pl
Main partner of the Conference is the United State of America Embassy in Poland.
Other Conference partners: the Centre for Civic Education, Civic Educational Association, the Warsaw Centre for Education and Social Innovation & Training, the Jewish Foundation for the Righteous.