Donate Towards POLIN Museum's Statutory Activities
At this time of global pandemic, when we must stay at our homes and the POLIN Core Exhibition - the heart of our Museum - is closed to visitors, we are not able to meet with you in person. However, that doesn't mean that we are idle, quite the opposite - we share material online which allow you to learn more about the 1,000-year history of Polish Jews and which allows us to stay in touch with our audience. We run free courses for schools. We organise virtual tours of the Core Exhibition, we even provide you with access to our museum collection. We have also launched POLIN online radio. We hope to remain a constant presence in your life.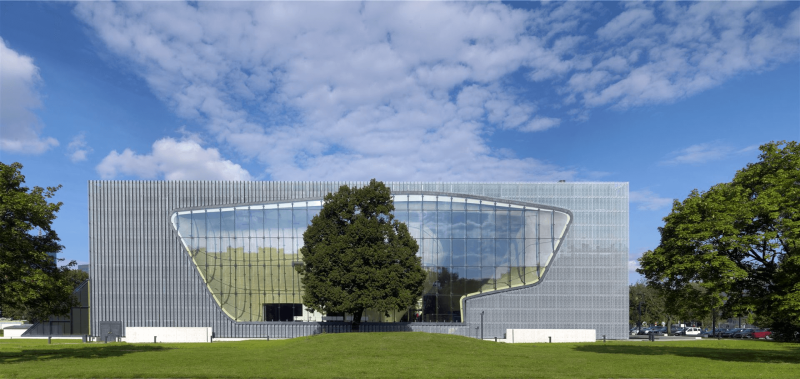 We are well aware that these are tough times for all of us. Our daily existence is now beset by worries, both financial and existential. Despite several sources of finance, in order to survive, POLIN Museum has been forced to severely cut expenditure on our program of activities.
Today, you have the opportunity to help ensure that new educational, academic and cultural material continue to be produced at a regular pace, while still maintaining the excellent quality which we have, thus far, been known for.
POLIN Museum owes much to its Donors - people of goodwill and generous disposition. It is thanks to them that we can now boast the gem that is our Core Exhibition. Today, everyone can join in supporting the POLIN Museum. We appreciate any donation made towards our Museum's statutory activities.
All you need to do is to transfer any amount to the bank account below:

SWIFT/BIC: PKOPPLPW
IBAN: PL43 1240 1040 1111 0010 9774 5425.

Please write: "Donation towards POLIN Museum's statutory activities" in the bank transfer description.
Our mission is to recall and preserve the memory of the history of Polish Jews by contributing to a mutual understanding and respect between Poles and Jews, as well as the societies of Europe and the entire world.
We are able to realise this mission through running a modern museum, a centre of education and culture and a platform for social dialogue.
---
---