She Found the Family Who Saved Her Life
It was an emotional event. After seventy years, Diana Albert, from New York, visited the village of Nuna where, in 1944, a Polish family had given her shelter.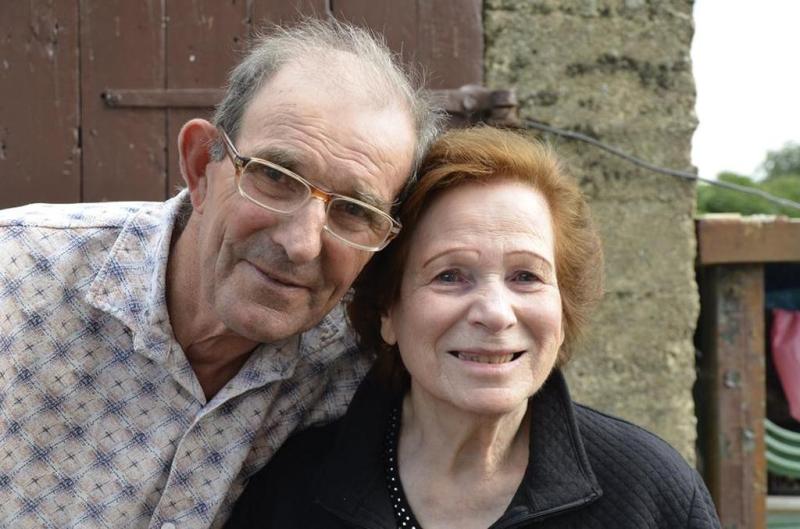 Diana Albert was born in Serock in 1932. Her name, at that time, was Doba Ita Drezner. Her parents had been killed by the Germans in World War II. Little Doba was sent to the ghetto in Legionowo, and then to Warsaw. She managed to escape from the ghetto. She then wandered from place to place and, finally, found shelter with the Gąsiorowski family in the village of Nuna near Nasielsk. The Gąsiorowski family, despite the death penalty facing those who helped Jews, took the girl in as their own daughter. Thanks to her "good appearance", the girl did not have to remain hidden. She herded the cows, helped with the field work and babysat the children. On Sunday, together with the family, she would go to church in Nasielsk. She remained in Nuna until the Red Army entered the village. After the War, she emigrated to the United States.
After many years, she returned in order to meet her rescuers. She came with her children, Helen and David, and her sixteen-year-old granddaughter Hannah. Of the family members who had helped her, only Eustachiusz Gąsiorowski still lives in Nuna today. During the War, he had been a small boy.
It was an emotional moment for everyone. They talked at length and then, just like seventy years earlier, Diana and Eustachiusz, together, fed to cows and chickens. During their celebratory dinner, Diana's granddaughter Hannah said,
You saved my grandmother's life. Thanks to you, my mother could be born. I also owe you my life.
The POLIN Musuem's Virtual Shtetl team played a part in locating the Gąsiorowski family. Searches were made at the Nasielsk Town Hall and with the Village Administrator Andrzej Królak. In an interview with us, Helen Albert stressed,
We wrote to many people, but only the Virtual Shtetl replied and supported us.