"Personal stories": premiere of Educational Film on Jan and Antonina Żabiński
POLIN Museum of the History of Polish Jews will present six educational films in the series titled "Personal stories", devoted to the individuals who played a vital role in Polish-Jewish history and culture. One of episodes will be the story of Jan and Antonina Żabiński, Righteous Among the Nations, who during the German occupation (1939–1945) helped Jews in the Warsaw Zoological Garden. We organize premieres of the first three episodes and conversations with experts on 16–18 November 2021 as part of the educational conference titled "The Power of Biography. How to Use Personal Stories in Education."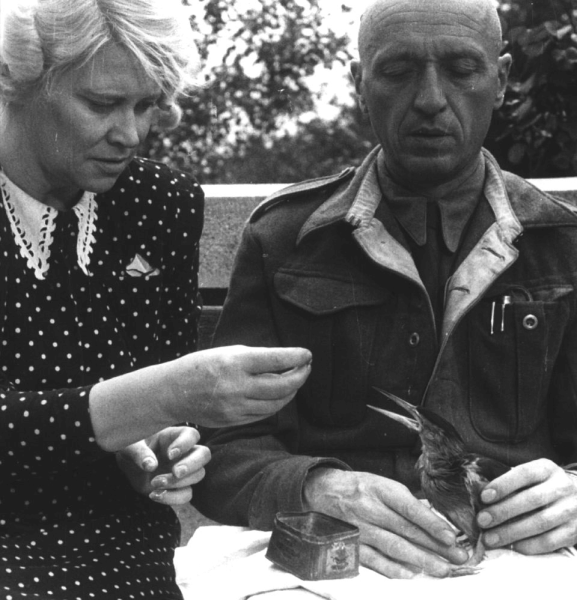 The films present the lives, work and activities of both well-known figures—such as Julian Tuwim or Bolesław Leśmian—and those less recognizable—such as Zuzanna Ginczanka, Rachela Korn or the Żabińskis whose significance for culture and history is still being discovered. In each episode, we meet two characters whose life stories correspond with each other.
Premieres of the first three episodes and conversations with experts will take place on the Facebook profile of POLIN Museum Educational Center and POLIN Museum channel on YouTube:
---
16 November (Tuesday), 6PM – "Personal stories – Julian Tuwim and Zuzanna Ginczanka"
17 November (Wednesday), 6PM – "Personal stories – Bolesław Leśmian and Rachela Korn"
18 November (Thursday), 6PM – "Personal stories – Antonina and Jan Żabiński"
---
Episodes currently in production, whose premieres are scheduled for the year 2022:
---
"Personal stories – Janusz Korczak and Stefania Wilczyńska"
"Personal stories – Debora Vogel and Bruno Schulz"
"Personal stories – Irena Sendlerowa and Jadwiga Piotrowska"
---
"Personal stories" series is addressed to students of 7-8 grades of primary schools and of high schools. We have prepared a package of new, attractive educational materials – work cards and lesson plans.
The films are also accompanied by conversations with experts: Prof. Izolda Kiec, Joanna Król-Komła, Dr. Piotr Łopuszański, Prof. Alina Molisak, Dr. Karolina Szymaniak, Prof. Tomasz Żukowski. The conversations are conducted by Beata Jewiarz.
Watch films and conversations with experts and download materials for working with your students.
---
Watch an Educational Film and Conversation with Experts about Jan and Antonina Żabiński [online from 18th Nov. 2021]
---
---
---

---
» Read the story of rescue provided to Jews during the Holocaust by Jan and Antonina Żabiński: The House Under the Wacky Star
---