Irena Sendlerowa Project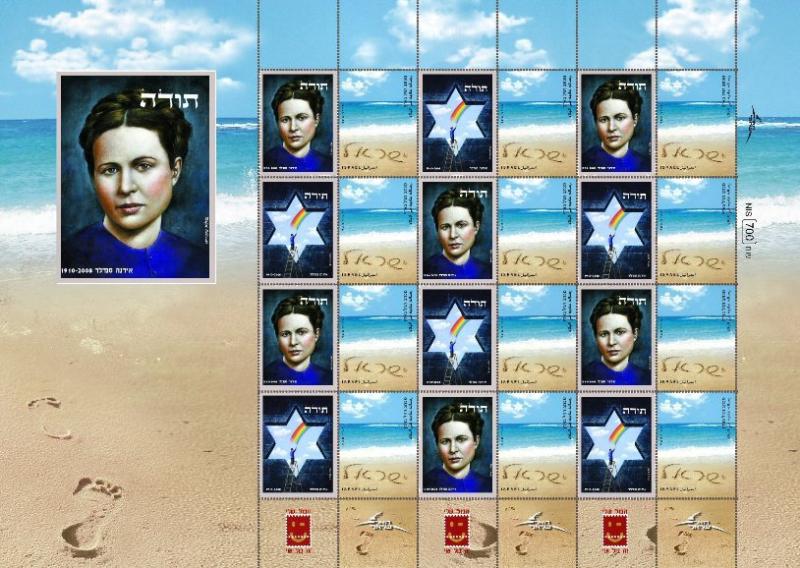 The famous Israeli Symphonic Orchestra of Ra'anana near Tel Aviv, in cooperation with the Polish Embassy in Tel Aviv, the Jewish municipality in Poznań, and the Israel-Poland Friendship Society has created a unique project called the Irena Sendlerowa Project.
The project will have 2,500 Israeli children write letters to Irena Sendlerowa. Each envelope will have a stamp specially designed for this occasion by Rafał Olbiński – a Polish artist living in New York. The most interesting letters will be placed in jars – calling to mind the jars in which Sendlerowa placed notes with information about the children she hid. The jars with the letters inside will be presented by four Israeli children – winners of the school competition for best letter – to the President of the Republic of Poland, the President of Israel, the Marshal of Wielkopolska, and other dignitaries.

The inauguration concert for the Irena Sendlerowa Project was held on January 6th in Israel. The concert was held under the patronage of the President of Israel, Shimon Peres.

On January 8th the Symphonic Orchestra began a weeklong tour through the cities of the Wielkopolska province, performing Jewish and classical music pieces as part of the Irena Sendlerowa Project. The final concert entitled "Light in the Darkness," under the direction of professor Stefan Stuligrosz will be held on January 14th with participation by Poznan's Nightingale Choir in University Hall.

The Symphonic Orchestra will perform "Light in the Darkness," a piece composed especially for this occasion and dedicated to Irena Sendlerowa. The composer is the Israeli artist Kobi Ashrat.

The evening will begin with a decoration ceremony for the Righteous Among the Nations of the World, hosted by the Israeli Ambassador to Poland, David Peleg.

The audience in Poznan will also witness a special presentation of a rare tulip from Holland, bred by Jan Ligthart. The deep red tulip will carry the name of Irena Sendlerowa.

Ms. Irena Zgrzembska, the daughter of Irena Sendlerowa, will also attend the concert.

There are specific reasons why the Wielkopolska region was chosen as the place for the concert tour and the inauguration of the Irena Sendlerowa Project. The cradle of the Polish nation is also the birthplace of Jewish life in Poland. Concerts will be held at the Gnieźnieńska Cathedral and in Kalisz to symbolize the memory of the beginnings of Polish Jews. The co-existence of Jews and Poles had such an impact historically in these parts that when Bolesław Pobożny issued the Kaliski Statute in 1264 he gave Jews numerous rights and privileges. Today, traces of Jewish life have been brutally erased by time; however, despite the tragedy of the Holocaust one can still hear voices recalling the thousand-year history of Jewish life in Wielkopolska.