2018 Irena Sendler Award
The winner of the 2018 Irena Sender Award, presented by Taube Philanthropies, is Norman Conrad, a social sciences teacher from Uniontown, Kansas USA. The announcement was made on 12th June during a gala event held at the Royal Castle in Warsaw. In 1999, Norman Conrad, together with his students, created "Life in a Jar", recalling the character and activities of Irena Sendler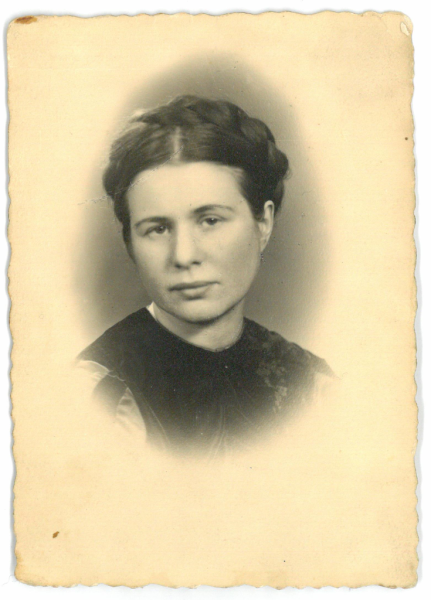 In its presentation, the Award Jury stated, "Norman Conard has placed the story of Irena Sendler and her courage in a spotlight which, to people in many countries around the world, has shown how important her actions were - in a historical context and in a manner by which the whole world can honour her".
This year's Irena Sendler Award was presented by Deputy Prime Minister and Minister of Culture and National Heritage, Prof. Piotr Gliński, the founder of Taube Philanthropies Tad Taube and Foundation's Executive Director Shana Penn.
During the gala, Norman Conard said, "It was a great honour for us to come to Poland on five occasions to meet Irena Sendler. Those meetings and the time we spent with her, were filled with laughter and tears. However, with her attitude and her smile, she managed to change almost everyone in the room. She shared many thoughts and experiences with us. Right up to her death in 2008, she spoke tirelessly about the oppressed, She said, repeatedly, that we must respect all people - regardless of race or religion".
* * *
The Irena Sendler Award was established in 2008 by the Taube Philanthropies Foundation. It honours those who have contributed towards the preservation and renewal of Jewish heritage in Poland. Those nominated for the Award are assessed by the Foundation's Advisory Board and by representatives of Jewish cultural life in Poland.
Previous Award winners are:
Janusz Makuch, Director, Kraków Jewish Cultural Festival, Jan Jagielski, historian, Emauel Ringelblum Jewish Historical Institute (2009), for President of Poland Aleksander Kwaśniewski (2010), Magdalena Grodzka-Gużkowska, co-worker of Irena Sendler (2011), Prof. Maria Janion and Dr Jolanta Ambrosewicz-Jacobs (2012), Bogdan Zdrojewski, Minister of Culture and National Heritage; Hanna Gronkiewicz-Waltz, Mayor of Warsaw (2013), Małgorzata Niezabitowska, writer and journalist; Tomasz Pietrasiewicz, Director Ośrodka "Brama Grodzka – Teatr NN" (2014), Krzysztof Czyżewski, Director Fundacji Pogranicze (Boardland Foundation); Dr Jan Kulczyk, Outstanding Donor to the POLIN Museum of the History of Polish Jews (2015), Maria Piechotka, Polish architect and author of breakthrough publications devited to synagugues (2016), Bogdan Białek, psychologist and initiator of the March of Remembrance and Prayer in Kielce; Stefan Wilkanowicz, journalist "Tygodnika Powszechnego" (2017).
---
---