The Righteous in Saska Kępa
Saska Kępa, similarly to other right-bank districts of Warsaw, has to a large extent retained its pre-World War II urban character. Wartime damage was small, thanks to which one could still see houses here from the beginning of the 20th century. During World War II, however, Saska Kępa did not remain on the fringes of underground activity – many of its residents were engaged in the underground movement and helped Jews.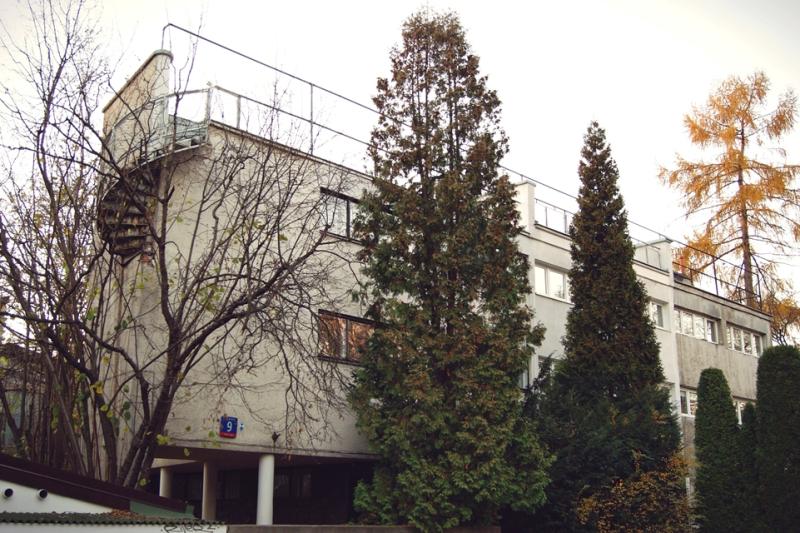 The architecture of Saska Kępa consists mainly of villas built in the interwar period. The district became part of the capital in 1916, when it had begun to slowly urbanize, as well. It had previously functioned as a getaway for Varsovians – for picnics, sunbathing, and entertainment in village inns.
During the interwar period, many wealthy people, especially those in free professions, took a liking for the area. Artists, intellectuals, military men, and even aristocrats built their houses there. People such as Stefan Norblin, Mieczysław Fogg, and Witold Lutosławski lived there. There were many people of Jewish origin among the illustrious inhabitants of Saska Kępa. Profesor Ludwik Hirszfeld, a famous microbiologist and immunologist, built his villa at 27 Obrońców Street. Hanna Hirszfeld, the professor's wife and a pediatrician herself, saw her patients there. The poet and satirist Marian Hemar and the composer Grzegorz Fitelberg had also lived in Saska Kępa. The latter's house, built in 1929, stands on 3 Elsterska Street.
With the outbreak of the war in 1939, some Jewish residents of Saska Kępa, like the aforementioned Hemar and Fitelberg, had left their houses and emigrated. In fall 1940, Jews from all over Warsaw received an order to move into the ghetto. Most Jews were thus expelled from Saska Kępa, but some managed to hide in the area, mainly in their friends' houses. Due to its distance from the center of Warsaw, Saska Kępa was a somewhat safer place than the left-bank side of the city. Besides, neighborly denunciations rather did not occur here.
Saska Kępa abounded in various types of conspiracy activities and help points. For example, an underground printing house existed on 26 Lipska Street, and a transfer point for the "Silent-Dark Ones" – in the house of officer Pietruszewski's wife on 12 Francuska Street. Underground activists, mainly intellectuals, were engaged in helping Jews. The architect Bohdan Lachert (who lived in the house he had designed on 9 Katowicka Street) and his wife Irena organized meetings of the resistance movement at their house and, based on Irena's diary, they helped Jewish children. Residents of the house on 29a Berezyńska Street led a similar activity. Most of the residents were active in the conspiracy, helped Jews and Allied soldiers.
Help to Jews often resulted from personal, friendly pre-war relations. Mr. and Mrs. Saloni, who were acquainted with many people of Jewish origin, supported them during the occupation. They received their friends in their house on 36 Poselska Street and hid them there until they arranged for "Aryan" papers for them. The Imiołek family from the house on 18 Dąbrówki Street accepted escapees from the ghetto – Leon Wajnsztajn and his sister-in-law Bronisława Szafran. They were directed to Saska Kępa by the Burchacki family – relatives of the Imiołeks. Another resident of the district, Janusz Malinowski, hid his friend from the university, Jerzy Kamieniecki. Besides those mentioned, many other residents of the district have provided help to Jews – often only ad hoc, sometimes long-term.
The story of the survivor Syma Najberg, who now lives in Israel, is connected with Saska Kępa. As a small child she wandered around the district searching for food and help. For a few days she hid in a sunflower field. Female employees of a grocery store on Saska Street helped her find shelter.
Discover stories of rescue in Saska Kępa with virtual exhibition The Right Address. Hiding Jews in Occupied Warsaw.