Polish Righteous are speaking
The DVD, which includes excerpts from interviews with the Polish Righteous will serve educational and promotional purposes.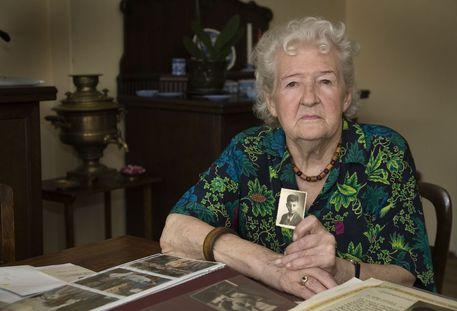 Among the Righteous presenting their stories are: Janina Rożecka, Ryszard Ciszewski, Stanisława Roztropowicz-Szkubel, Bogdan Jastrzębski and Wojciech and Lucylla Kowalski. They talk about rescuing Jews during the Second World War, about postwar times, how they were honored with the title "Righteous Among the Nations" and how their relations with the rescued developed after the war. Each interview lasts 7-9 minutes.
The interviews, produced in August 2010, are divided into thematic sections and provided with commentaries and film illustrations: archival and contemporary photos and music.
The interviews were produced by Edyta Wróblewska, Joanna Król is the author of the scripts, the choice of archive materials and the material selection, the shooting was made by Kasper Lisowski, the sound was produced by Dariusz Wancerz. The film editor was Michał Filipczyk.
The short versions of the interviews can be found on our portal and on YouTube, on the "Polish Righteous" channel.
This project is financially supported by the Minister of Foreign Affairs of the Republic of Poland as part of the Promoting Knowledge About Poland program.