"Memory and Hope" International Conference
On 26th November 2017, the Temple of Our Lady the Star of New Evangelisation and St. John Paul II was the venue for the "Memory and Hope" International Conference, dedicated to Poles who rescued Jews during the Holocaust. Representatives from both Poland and Israel took part in the event.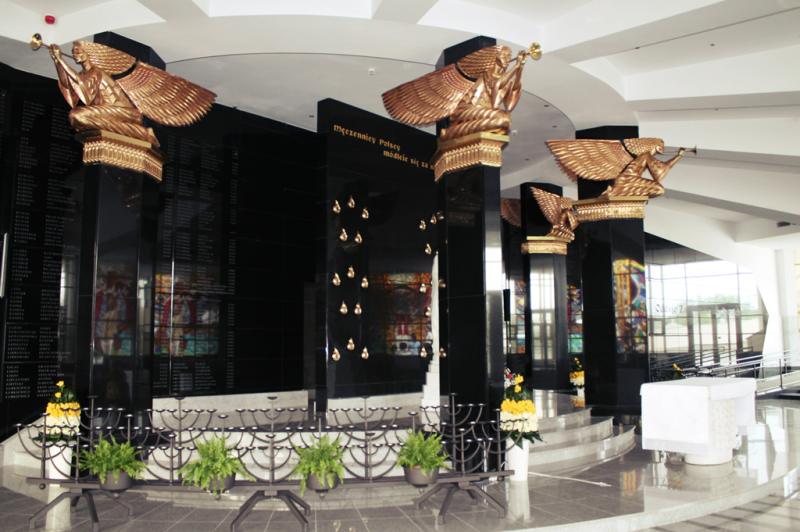 The Conference began with a Holy Mass in the Temple. The Chapel of Remembrance, dedicated to 1,170 Poles who lost their lives saving Jews during World War II, was then the venue for addresses by representatives of the Polish and Israeli governments, as well as by witnesses to this part of history.
In a letter to Conference participants, Polish President Andrzej Duda wrote, "Poles who saved Jews from the hands of the German invaders, together with the soldiers of the Home Army and the civilian units of the Polish State Underground, deserve to be regarded as national heroes."
Conference participants included Prime Minister Beata Szydło, Speaker of the Senate Stanisław Karczewski, Deputy Speaker of the Sejm Joachim Brudziński, Deputy Prime Minister Mateusz Morawiecki, Minister of the Interior and Administration Mariusz Błaszczak, Minister Assisting the Polish President Adam Kwiatkowski, Head of the Prime Minister's Office Beata Kempa, Deputy Foreign Affairs Minister Jan Dziedziczak, Deputy Minister of Culture Jarosław Sellin, parlamentarians, local government representatives, Chairman of the "From The Depths" Foundation Jonny Daniels, as well as representatives of the State of Israel, among them being Deputy Speaker of the Knesset Hilik Bar and Minister of Communications Ayobu Kara. The Conference also received a letter from the Chairman of the Polish Episcopate Conference Archbishop Stanisław Gądecki.
The Conference was organised by the St. John Paul II "Memory and Identity" Institute, in conjunction with the Higher School of Social Culture and Media in Toruń.