Meet Holocaust Survivor Moshe Tirosh
POLIN Museum invites you to meet an exceptional witness to history, Moshe Tirosh, who survived the Holocaust thanks to the help he received from Warsaw ZOO Director Jan Żabiński and his wife Antonina. Young people and teachers are especially invited to hear his memories of the experience.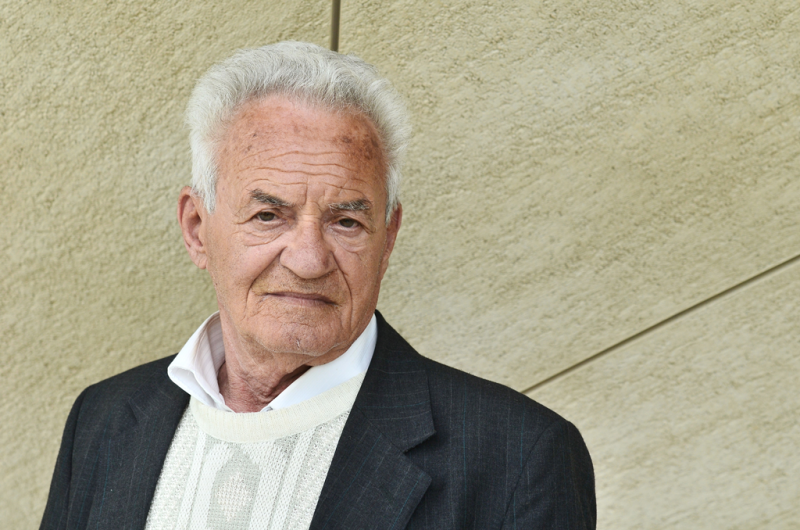 Moshe Tirosh (Mieczysław Kenigswein) is one of the many people saved, during World War II, in the Warsaw Zoological Gardens. As a six-year-old boy, for several weeks, he hid with his sister in the basement of Jan and Antonina Żabiński's villa. Later, he was placed into an orphanage in a monastery near Kraków, where he saw out the end of the war thanks to help he received from a local priest. After the war, he graduated from middle school in Poland and, in 1957, together with his mother and four siblings, he left for Israel where he lives to this day.
Over many years, Moshe Tirosh has participated in educational gatherings with young people from around the world, during which he has spoken about his experiences during the Holocaust. This time, he will speak of his survival on 25th October 2017 at 11:00 am, at POLIN Museum of the History of Polish Jews.
The event will be conducted in Polish. While admission is free, we ask that you RSVP to: zmioduszewska@polin.pl
The story of the Kenigswein family is told in our virtual exhibition "The House Under a Wacky Star – Jews in hiding at the Warsaw ZOO", which is part of "The Polish Righteous – Recalling Forgotten History" project of POLIN Museum. The exhibition has been honoured with the Sybilla Award for the "Museum Event of the Year".
---
---