Irena Sendler Memorial Mural in Białystok
A mural in memory of Irena Sendler has been created on a part of the wall surrounding a penitentiary in Białystok. Irena Sendler, together with others, rescued many Jewish children from the Wasraw ghetto during the German occupation.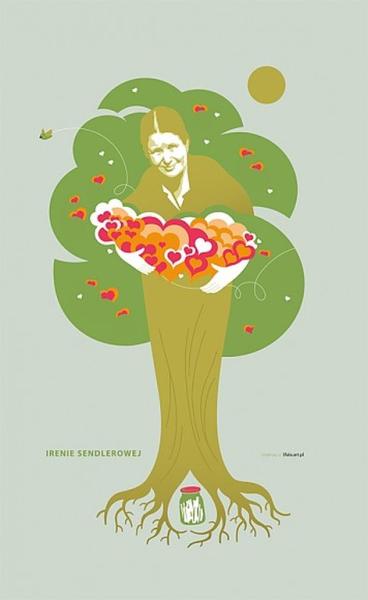 The mural was the initiative of Normalny Białystok, whose aim is to promote multiculturalism in the city, supporting tolerance and openness to others. The organisation came into existence following racist and xenophobic incidents which, when publicised by the media, made Białystok out to be a place of intolerance.
The Irena Sendler memorial mural was the co-initiative of Normalny Białystok and the Klamra Foundation to remind Poles of Irena Sendler.
It was created in Białystok by students of Supraśl Graphic Arts Senior High School. Prisoners of the penitentiary also assisted in the project.
Source: PPA