The Encyclopedia of the Righteous published in Polish
"The Encyclopedia of the Righteous Among Nations" has just been published in Polish by the Institute for Strategic Studies in Cracow. It contains 5 347 short biographies of Poles who have been awarded by the Yad Vashem Institute with Righteous Among the Nations medals up until the year 2000. The original was published in 2004 by Yad Vashem. The editorial team's work, coordinated by Dr. Libionka, was not limited to the "Encyclopedia's" translation. The team analyzed the sources and made many revisions.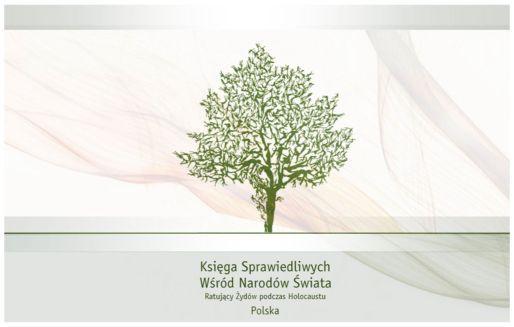 Prof.Władysław Bartoszewski, a Righteous Among Nations since 1965, wrote the introduction.

The publication which was made possible thanks to the financial support from the Ministry of Culture and National Heritage is another important element of recalling the forgotten history of the Polish Righteous. You can read more about the Encyclopedia at
There was another publication about the Righteous in March. On the 25th the Institute of National Remembrance published a book by Mateusz Sztyma "The Risk of Survival" – an account of the story of Józef and Wiktoria Ulm and their 6 children (awarded by Yad Vashem with Righteous medals in 1995) who were murdered in Markowa, near Rzeszów for hiding Jews-along with the two families they were trying to save.