The testimony of Zbigniew Pycka on hiding a Jewish woman in Adamów
The testimony of Zbigniew Pycka on hiding a Jewish woman in Adamów
During the Second World War, my grandparents Feliks and Józefa Pycka lived in Adamów (Łuków county in the Lublin region) with their children Sylwin, Jan, Roman and Stanisław. The family ran a small farm.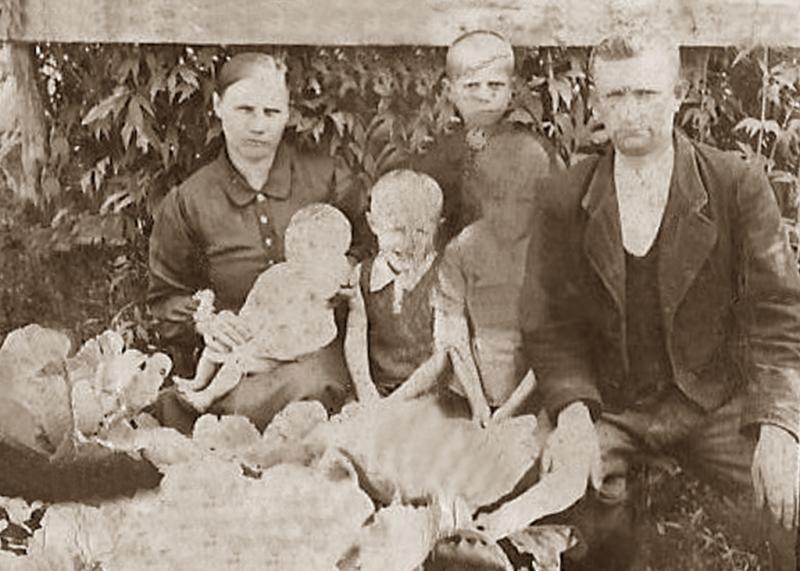 According to the recollections of my father, Sylwin, and his siblings, during the German occupation the family was hiding a Jewish girl. She stayed in their home, most likely, until July 1944, when the Red Army entered the town. According to the recollection of my grandmother Józefa, two Jewish women arrived at the farm in tears, asking for help. Grandfather Felix decided to take in one person; the other's fate remains unknown to this day. The family took the risk, even though Józefa was pregnant at the time. The details of this story, such as the name of the hidden person and the time and place of the event are not known. It is certain that after the war she remained in touch with my grandparents. She most likely emigrated to the United States, and she would send letters and money from the United States to Adamów. My father remembers that he always found 2 dollars in the envelope.
After some time, the families fell out of touch with each other, and the letters were destroyed by my father in the 1950's.
Today, I am trying to find her and her descendants in order to uncover the details of the wartime life of my family. I hope that the people who could help us most in this search are still alive. Any information would be valuable to us.
I attach to my testimony a photo of Feliks Pycka with his family, probably taken around 1945. Perhaps he sent a copy of it to the woman he rescued.