The story of my great-grandparents - Adam and Maria Zboromirski
The story of my family goes back to the times of my great-grandparents, Adam Zboromirski and Maria Zboromirska, living in Ponaryszki near Vilnius.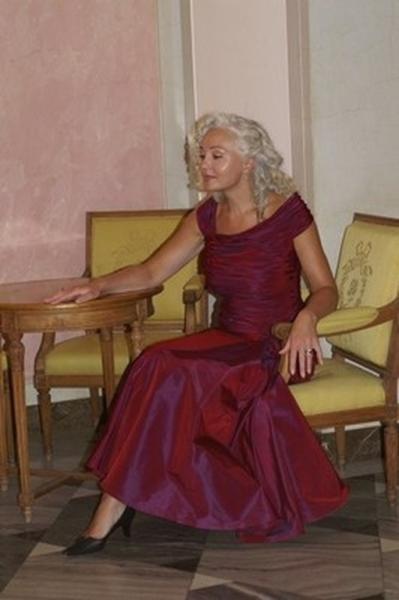 During World War II they rescued a Jewish boy: Akiva (Akiba) Brand (b. March 16th, 1936). They knew his family from before the war.

Little Akiva's dad brought him to our family in 1943. My great-grandparents got him a birth certificate in the name "Tadeusz Zboromirski." Although there were some dangerous situations, he was not hidden in a shelter, but treated as a member of the family. And even though he was circumcised, my family risked their lives for him. And I would do the same.

Akiva was often playing with my mom, Wanda, and my uncle Andrzej. All three were almost the same age, between 6 and 8. Andrzej was the eldest, then my mom and Akiva. When the boy fell off a horse during play, my great-grandfather Adam saved his life once more.

The whole family suffered from poverty, in particular from hunger and lice. In 1946 great-grandfather and Akiva were taken in a stock-car from Vilnius to Łódź, and part of the family wound up in the village of Lasek in the Łódź voivodeship.

On September 1st, 1946, Akiva learned his real name. Grandfather had to give him to an Orphanage in Helenówek near Łódź. Akiva remained in Poland until 1957.

In 1962, when I was born, Akiva was already working at sea. He started off low in the hierarchy. He changed his job six times. He was a cleaner, a locksmith, a mechanic, etc. He graduated from the Mining Technical High School in Rybnik. He is a mining technician and a mechanic by trade. He spent 18 years working for the company of Casino Austria, which was run by the Austrian government.

He is currently 74 and living in Israel, taking care of his very ill wife.

Adam Zboromirski died on October 21st, 1953, having lived to be 84. He was laid to rest in Stronie Śląskie, next to his wife, Maria Zboromirska nee Wyszomirska. The same tomb is the resting place of my mom, Wanda Siemkowska nee Alabuszew (b. February 17th, 1942, d. September 19th, 1992), of the Zboromirski family.
This was also where my step-grandfather – my grandmother's second husband, Jerzy Alabuszew – and Andrzej Alabuszew, my mom's brother, were buried.

As a reminder of the story, in order to show his solidarity with the Jewish people, my son Michael Schünemann is circumcised. He made the decision himself, as an adult.

In 1998 the Yad Vashem Institute posthumously awarded Adam Zboromirski the Righteous Among the Nations title, and recognized his wife, Maria Zboromirska, a year later.
Dorota Panek Schünemann of the Zboromirskis, b. June 20th, 1962, daughter of Wanda Siemkowska. An opera singer and an actress, best known for her lead part in the movie "Trawa, czyli rzecz o poezji Güntera Grassa" ('Grass, Or On The Poetry of Günter Grass'), written and directed by Stefan Szlachtycz. A soloist of the Danuta Baduszkowa Musical Theater in Gdynia. She has given numerous concerts in Germany (Zonta Club). She has appeared in numerous TV shows and publications, golf club events, and performed at the Opera Ball in 1996 at the Alter Oper in Frankfurt am Main. On November 27th, 2006, accompanied by Constantin Moscivich, she gave a concert in the memory of Polish miners killed in the Halemba mine accident. The concert took place at the Porczyński Gallery in Warsaw.