The story of my grandmother Julia Lisieczyńska who rescued Bolesław Rajber
Julia Lisieczyńska hid Bolesław and Henryk, sons of her Jewish acquaintances, in the attic of her house. Their father was a head of a distillery before World War II, and their mother was a doctor.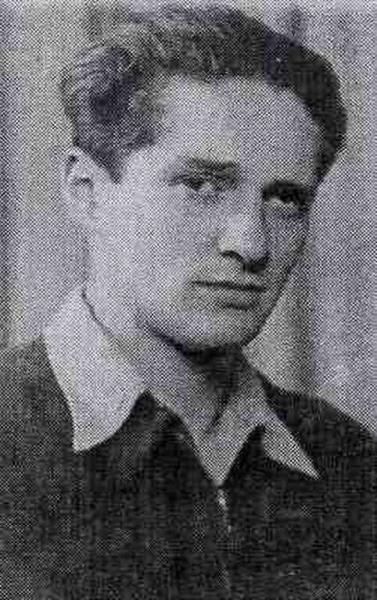 Julia Lisieczyńska's daughter knew German well so she frequently served as a translator for the Nazis. Every time they came to the Lisieczyński's house, Julia was afraid that the secret about the boys in hiding would be revealed.
Krystyna Kudiuk's grandmother brought food to the attic for the brothers every day and she took care of them. The boys luckily survived World War II and after that went to Israel, where they lived in Affula. Later, they found Julia Lisieczyńska with the help of the Polish Red Cross. They exchanged letters with her until her death.
In June 27th, 2010 Julia and Jan were awarded with the medal and title of the Righteous Among the Nations.

"During the World War II, Mrs. Rajber died in Włodzimierz. Her husband was shot near his house a few weeks later. They had two sons, Bolek and Heniek. The boys witnessed the execution of their father. They managed to escape from the place of the tragedy. Under cover of night, they came to the house of my grandmother, Julia Lisieczyńska, and my grandfather, Jan Lisieczyński.
My grandmother, Julia, hid the boys in the attic of her house till the end of the World War II. She prayed every day for no one to be hurt, as she had also children of her own: Genowefa, Mikołaj and Jerzy. God helped them. The children were saved. After the war, they left for Palestine.

The boys found my grandmother Julia and my grandfather Jan thanks to PCK (Polish Red Cross). To their great delight, they could write letters, but not for a long time as my grandmother died soon, and my grandfather followed her one year later. They are buried in the cemetery in my town, Hrubieszów.

I am the granddaughter of Julia and Jan. My name is Krystyna. I'm curious if anyone from this family is still alive. I know that one of the boys was a doctor, and the other joined the army. One of them had a daughter called Sara. I'm asking for help in finding this family. I'm writing because maybe somebody from this family would like to come and pray on my grandparents' graves. I consider them as heroes of the past."