The story of how my mother, Czesława Dubas, rescued Jews in Lwów
My mother, Czesława Lizewska (nee Dubas) was born on 14th August 1927. When World War II broke out, she and her family were living in Lwów. My grandfather had a small carpentry workshop. According to family stories, they lived quite well during the first years of the War.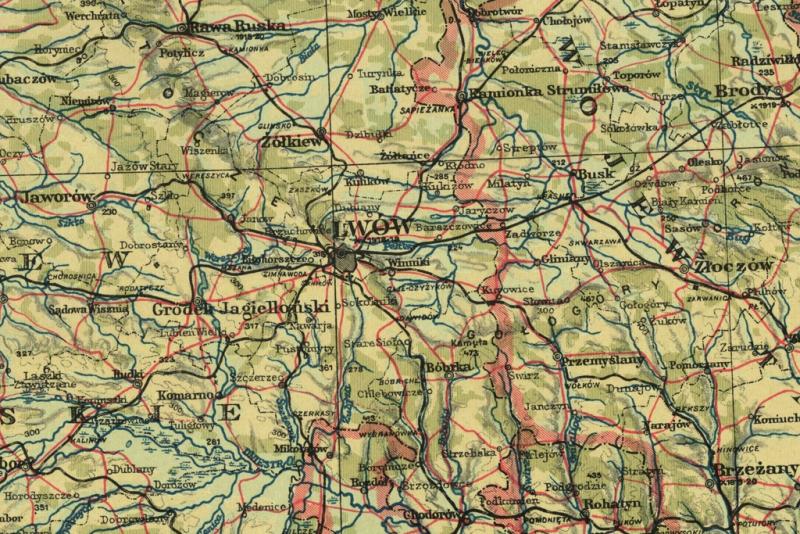 Mum remembers that a Jewish family lived in the tenement opposite their home – a couple with a daughter the same age as her. The little girls became friends and went to school together. My mother recalls the Jewish girl as being quite beautiful.
One day, a round-up (a so-called łapanka) took place on our street. Our Jewish neighbours quickly hid themselves, while their daughter turned to my mum for help. Mum took her friend quickly to the building opposite. There, in the basement, the little girl found shelter. When she returned home, mum told her mother what had happened. Apparently, my grandmother was horrified by what she had heard and quietly said that, if the Germans found out, it would mean certain death for the whole family. Despite that, she praised her daughter for her heroic action.
The next day, it turned out that, during the łapanka, the Germans had grabbed all the Jews from the street and transported them to somewhere unknown. The whole operation was undertaken so rapidly and so unexpectedly, that only a handful of Jews managed to escape being transported. Fortunately, the Germans had not managed to find the hidden little girl.
That same day, her parents took her out of the hiding place, thanked my mother sincerely and said that they were going to run away. Where they ended up is unknown.
That Jewish classmate was not the only person whom my mother helped during the War. During those difficult times, she worked in a canteen and could steal a little food. She told of how she would secretly take the food to Jewish friends and their families.
Until today, she says that she did not think of the consequences of such actions and, with great sadness, describes the crimes committed against the Jews, the Poles and other nationalities by the Russians, the Ukrainians and, later, by the Germans.
Towards the end of the War, with the front approaching Lwów, she was almost eighteen years old. Together with her whole family, she hurriedly left for Śląsk and then to Wrocław. There she married and, in January 1948, I came into the world.
In 1977, she emigrated to the USA, where she remained and lives to this day, enjoying good health and an excellent memory. At one time, she lived in the Jewish dictrict of Chicago, but never came across any trace of the family she had rescued in Lwów.