The story of Halina Sand
Halina Sand was born in Warsaw in 1936, daughter of Ewa née Rotblat and Mieczysław Pokorny. Her grandfather was an affluent businessman, owner of a company which imported paper form Finland to the Warsaw printing houses. After the outbreak of the World War I the Russians requisitioned his horses for the army, and the material supplies ended. All of the sudden, Halina's grandfather became penniless. He had died a couple of months before his granddaughter was born.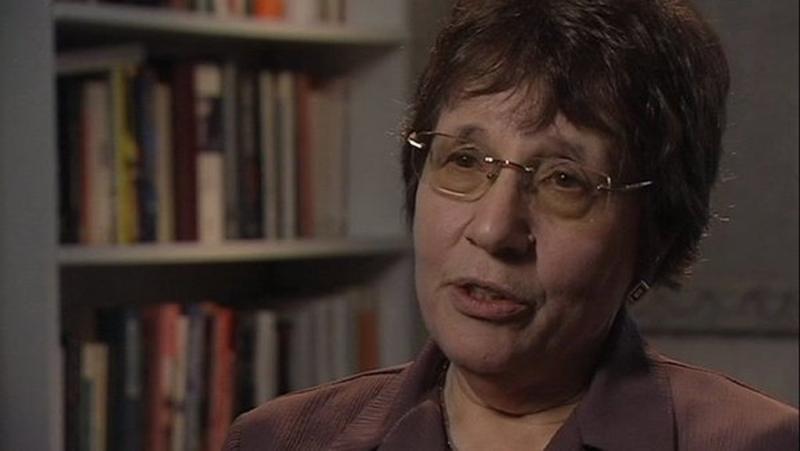 During the World War II, when the Germans established a ghetto in Warsaw, Halina together with her parents, her uncle, aunt and grandmother were forced to leave their apartment in the Aryan side of the city and move to live behind the wall. In the spring of 1943, shortly before the outbreak of the Warsaw Ghetto Uprising, the whole family managed to escape.
They were all hidden in Otwock by a poor, polish family called Jaworscy. Jaworscy agreed to help the Jews in exchange for remuneration. Firstly, they hid Ewa and Halina, then, their four relatives. Ewa worked for the Jaworski family as a domestic help.
Because of their Aryan looks and reliable documents, Halina and her mother were able to walk around the town without restraint. The other members of the family stayed in hiding. Their Semitic appearance would easily give them away. "My uncle, my aunt, my grandfather and my father; officially, they didn't exist."- said Halina Sand during an interview in London in October, 2006.
When an SS officer and his soldiers were quartered in the building where Jaworscy and the family in hiding were living, Halina's father and uncle dug a hiding place under the house. Despite the threat lurking every day, all of them lived to the end of the war.
After the liberation, Halina's family migrated to London, where her brother Joseph Rotblat lived. Ewa and Mieczysław changed their surname into Parker. Halina studied English literature and worked as an editor.
The Jaworski family never kept it a secret that their will to help was motivated by a possibility to earn some money and that they had an aversion for Jews. However, the two families became friends. After the Pokorny family got to England they would send parcels to their wartime hosts. However, the Jaworski family refused to accept parcels from abroad as they were afraid of invigilation. After a couple of years their contact stopped. Many years later Mieczysław wrote to Józef Jaworski again and the correspondence was revived.
Halina Sand died in London in 2009.