A letter from Magdalena Skowrońska to Museum of the History of Polish Jews
A letter from Magdalena Skowrońska to Museum of the History of Polish Jews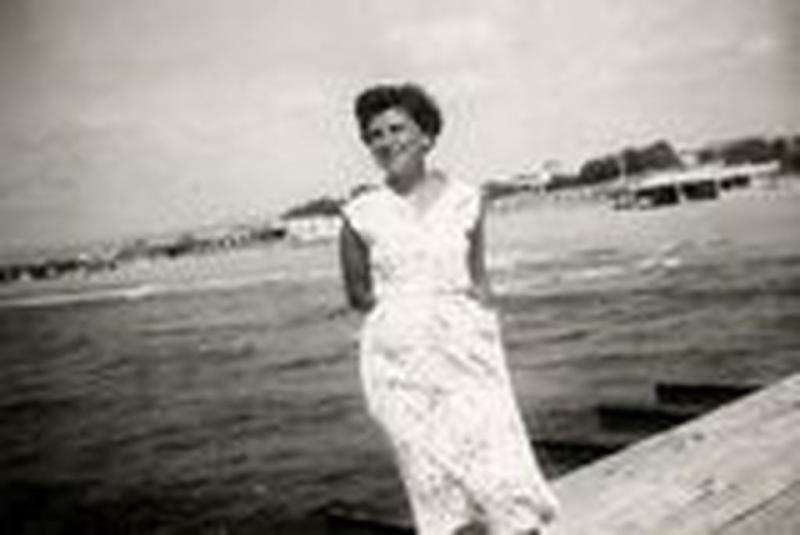 My name is Magdalena Skowronska and I am the granddaughter of Lucyna and Joseph Fink who were the Righteous among the Nations.
My grandparents hid six people from the Rafałowicz and Grynberg families throughout World War II. Their story is briefly described in the Book of the Righteous.
The reason why I'm writing to you is to let you know that our families have been in contact all these years.
After the two Jewish families had left for Israel they corresponded unceasingly with my grandparents until 1989.
In 1989 Sara Gliksman, nee Grynberg, and her husband Adam came to Poland.
Sara is the same age as my mother, Maria. They were both born in 1929. When they came to Poland in 1989 my grandfather was still alive but my grandmother had died in 1976.
The meeting between the Gliksmans and my grandfather took place in our house in Legionowo where we had been living with my grandpa since I had got married. I lack the words to describe the tears and emotions we all felt during the meeting. My mother and grandfather went with Sara and her husband to Sokołów, Czekanów and Treblinka to see once again all the places where before and after the war, they had lived together. Since 1990 keeping in touch has become easier as we can talk on the phone.
My grandfather died in 1993. And in October 2001 the oldest granddaughter of Sara came to Poland on a school trip. Sara asked my mother to meet with the Israeli students and to tell them their family story, but seen through her eyes. The meeting took place in the Forum Hotel, Warsaw. Sara's daughter, Lea also decided to come to Warsaw for two days, just to listen to the story at the meeting. Hence, I finally met Lea and our daughters also had the chance to get to know each other.
Unfortunately, Lea only understands Polish but doesn't speak it, because her parents spoke Polish at home. Her daughter Dana communicated with my daughter Ula in English.
My mother died in 2002. Her death was very difficult for us. Sara and Lea wholeheartedly supported us in our pain (via the phone).
In June 2008 my daughter Ula married to Maciej Sosnowski and on the 4th December my grandson Szymon was born. As the marriage was only a civil one the couple decided to have a church ceremony on June 6th 2009. Sara decided that she would come to take part in this celebration "I'm coming to Poland. I have to get to know Maciek and Szymon". As Lea didn't want her mother to travel by herself (Sara was 80 at that time), she planned to come as well. Moreover, Sara's son David and his older sister wanted to join them as they had never been to Poland before. They also wanted to see all the places connected with their family as not only their mother but their father was of Polish origin too.
Unfortunately, Lea didn't come to the wedding due work commitments. But we decided to have my grandson Szymon baptised when she would be in Poland the next time, so she'd also be able to celebrate with us.
They finally arrived in Okęcie on June 23rd. I was overcome with joy, finally we could get to know each other better, talk about the past, sightsee in Warsaw and follow our grandparents' footsteps. Together we went to Czekanów to visit the place where her family had been hidden
They brought me copies of letters written by my grandmother and grandfather to their grandparents. Reading them has made an incredible impression on me – the daily life in Warsaw in the 50's, 60's and 70's was described there! And every letter ended with the same question "I'm wondering if we will ever meet again?" They never did meet again.
Lea and David, like their mother Sara, have become very close to us. We are still in touch. Thanks to the internet we now have the chance to get to know each other better, as well as our children and spouses. Once a month we talk on the phone. And our grandson Szymon had an ecumenical christening because the "family" from Israel took part in it.
I wrote the story of my grandparents who saved the two Jewish families for a friend who asked me to do so. Maybe I'd be able to persuade Sara into recording her memories as well? I've heard she has also done it for her granddaughters (she's got six!) but in Hebrew and I wouldn't understand.
And perhaps the Museum of the Polish Jews would be interested in our story, because it's not only a story about the Holocaust but a story about the simple human friendship.
Best regards to the whole Museum team,
Magdalena Skowronska