The Hiding of Załko Liwintera by the Łanowy Family in Załoźce
During World War II, the Łanowy family, Ignacy and Maria (nee Rudakiewicz), together with their daughter Irena lived in the town of Załoźce (now in the Ukraine, Tarnopolski district). When in the autmn of 1943, the Germans set about exterminating the Jews, the Łanowy family hid Załko Liwinter in their home. He was the owner of a drapery. His mother, sister and two nieces were betrayed to the Germans by a Ukrainian family who, initially, had agreed to hide them.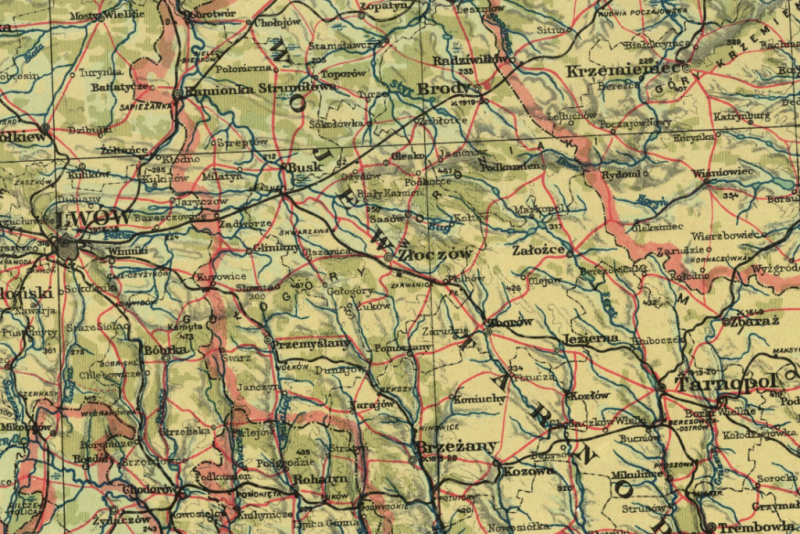 Ignacy Łanowy, by trade a shoemaker, knew Załko's family certainly from before the War – since his father was the owner of the local tannery. The man hid himself in one of the rooms, behind a wardrobe. He would frequently leave his hiding place and move freely about the apartment – but only when Ignacy was at home. No one else was capable of shifting the huge wardrobe
One day, the Germans searched the house. They demanded that whoever was hiding should come out. But after searching the house, they found nobody. Because of the increased danger, Łanowy prepared a new hiding place for Załko – a dugout in an outbuilding, some distance from the house. His daughter Irena would sometimes take food there.
Whenwinter came, Ignacy took Załko out of the dugout and led him to a distant grove where Łanowy's distant relatives lived. He was taken in by this couple with five children
In the spring of 1944. The Soviet front was approaching Załoźce. Ignacy was conscripted in the Red Army, while Maria, her daughter and her newborn son, were taken away to the Równe or Dubna area. After many months, the woman received news that her husband had "perished without trace". A few years ago, Irena and her brother found out that their father had died in the Warsaw Uprising.
The Łanowy home was damaged during the War. When they returned to their home town, Maria and her children had to live in the basement. Because of the increasing terror of the Ukrainians towards the Poles, the parish priest and a teacher friend urged her to leave the town. Via a transport of repatriants, she and the children found themselves in Górny Śląsk. Irena's daughter recalls that, for a few days, they lived on the railway platform in Zabrze. It was just at that her little brother learned to walk and the army announced the end of the War.
Shortly after, the family was allocated an apartment in Gliwice and Maria married for a second time. Through the Red Cross, Załko located the Łanowy family and, for many years, corresponded with Maria.
Maria Łanowy died in 1983.