Hiding Professor Romer in Podhorce
During World War II, my father, Władysław Horodyski (1918-1959), managed the Podhorce estate on Hrubieszowski land belonging to Wanda Sękowska-Wielowieyska.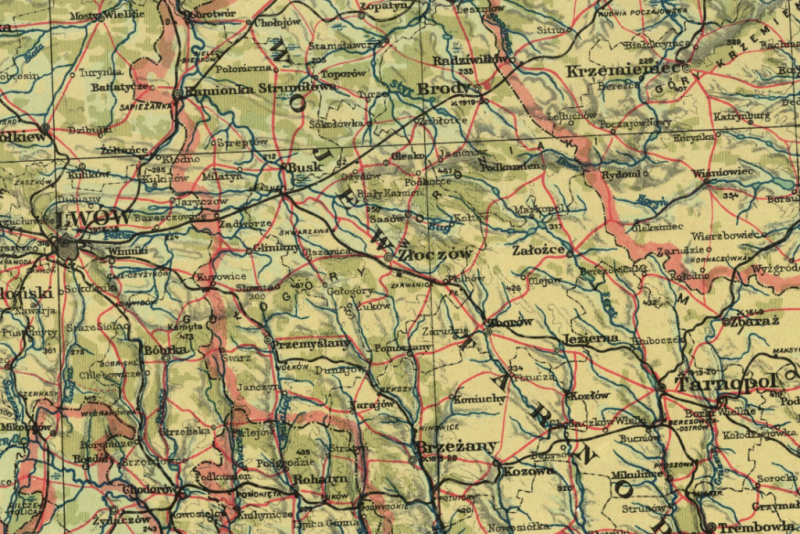 In 1941, one of his soldier's was Wanda's son. His unit took part in many battles, among them blowing-up German rail transports. My father's soldiers carried out death sentences on collaborators, monitored radio transmissions and distributed leaflets for the local AK (the Home Army).
At the time, my father supported Professor Romer in Podhorce. Romer was a Jewish High Court prosecutor, who had found himself on a list of most wanted enemies of the Third Reich. During the German occupation, the professor used the surname "Jedliński" or "Jeliński". He was most probably not in hiding and could have participated in the daily life of the Podhorce estate.
After a few months, Prof. Romer decided to leave the estate of Wanda Sękowska-Wielowieyska and headed off in an unknown direction. Before he left, he offered my father a silver cross as thanks for the help he had received. Teresa Sosnowska (pseudonym Tereska), from my father's AK unit, kept that cross and gave it to me in 2003, a short time prior to her death. It was from her that I learned the story of how Prof.Romer was hidden. Unfortunately, I do not know what happened to him after that.