Vale Ryszard Zieliński (1931–2019)
Ryszard Zieliński died on 18th February 2018, in Warsaw, at the age of 88. He was a Righteous Among the Nations and had been awarded the Commander's Cross of the Order of Polonia Restituta.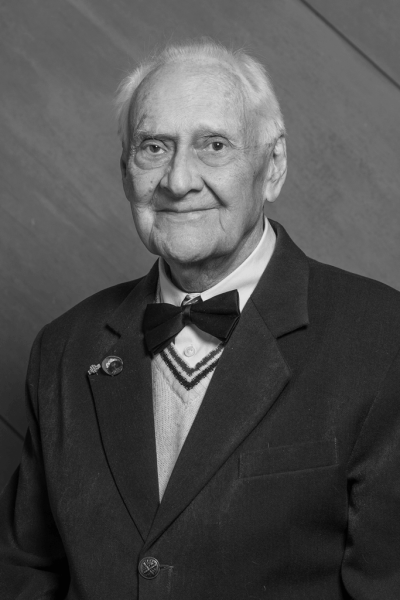 I wondered how it was possible that they [the Berek family] were so cheerful. They had lost their families, their daughter was far away… Perhaps they were trying to make us feel that their presence was not a burdenm.
– Ryszard Zieliński about the family, rescued from the Holocaust.
During World War II, Ryszard Zieliński and his parents, Zbigniew and Kazimiera, helped the Jewish Berek family – Kazimierz, Paulina and their daughter Jasia. The family had escaped from the Warsaw ghetto and then hid in the Zieliński apartment at 70 Filtrowa Street in the Warsaw district of Ochota. They remained there until the Warsaw Uprising when, together with the Zieliński family and the entire civilian population of the district, they were forced by the Germans to leave Warsaw. After the war, they left Poland
In recognition of the help that they provided, on 26th May 1999, Ryszard Zieliński and his parents were honoured by the Yad Vashem Institute in Jerusalem with the title of Righteous Among the Nations. On 23rd March 2008 and on 11th January 2016, he was interviewed by POLIN Museum of the History of Polish Jews, during which he described the rescue of the Berek family. In the final years of his life, he was an active member of the Polish Association of the Righteous.
He passed away on 18th February 2019, in Warsaw, at the age of 88.
---
---