Vale Ryszard Żabiński (1932–2019)
Ryszard Żabiński has died in Warsaw on 9th April at the age of 87. He was the son of Warsaw Zoo Director Jan Żabiński and Antonina (née Erdman), both Righteous Among the Nations. During the Holocaust, they helped Jews inside the Warsaw ZOO. The funeral service will take place on 12th April 2019, 2:00pm, at the St.Wawrzyniec church in Warsaw. The funeral cortege with then proceed to the Orthodox Cemetery in Wola (Catholic section).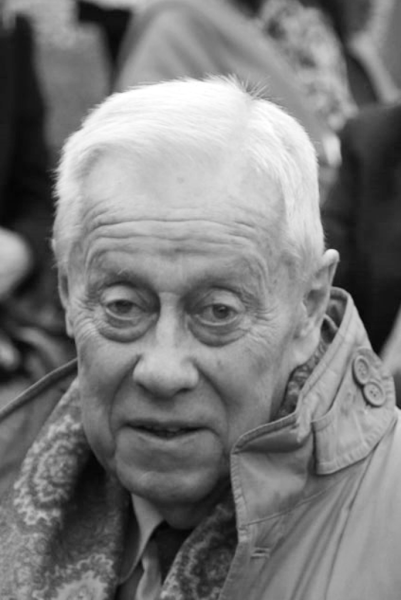 We had to sit there quietly, not making any noise, because many people were wandering around here – for example, Germans, who were hunting the animals. Rysiek [Ryszard Żabiński – ed.] was always running to bring us food. There are no words to describe this kindness and for what Antonina did for me and my family.

– recalled by Moshe Tirosh, Samuel Kenigswein's son, one of those hidden in the Warsaw ZOO.
Jews in hiding at the Warsaw ZOO
An asylum, a safe-haven, an ark – these are words used to describe the Warsaw Zoological Garden during World War II. The Żabińskis' modernist villa, located on the ZOO grounds and known as "The House Under the Wacky Star", provided refuge for, among others, writer Rachela Auerbach, sculptress Magdalena Gross, as well as for boxer Samuel Kenigswein and his family.
These Jews were helped by Zoo Director Jan Żabiński and his wife Antonina, as well as by their youngest son Ryszard (whom his mother called "Rysiek") who, among other things, brought food to them in their hiding-places on the ZOO grounds.
"Yes, we were risking death but, to me, it was just the natural thing to do. […] In those times, many people risked their lives. You could say – that's what life was like", Ryszard Żabiński recalled.
For extending this help, in 1965, Jan Żabiński and his wife Antonina were honoured with the title of Righteous Among the Nations.
In 2016, Ryszard Żabiński was the first person to receive the award named in honour of his parents. The award is presented to Poles who rescued Jews by the From the Depths Foundation.
---
Read More
---
---
See Also
---
An interiew with Zoo Holocaust Survivor Stefania Koenigswein and the Żabiński couple's daughter, Teresa Zawadzki, from the Oral History Collection of the POLIN Museum of the History of Polish Jews: