Vale Leszek Klewicki (1926-2017)
With immense sorrow, we advise that, on 25th April 2017, the Righteous Leszek Klewicki passed away at the age of ninety. The funeral service will take place on 5th May at 2:30pm at the Cmentarz Północny (Northern Cemetery) in Warsaw, Hall B.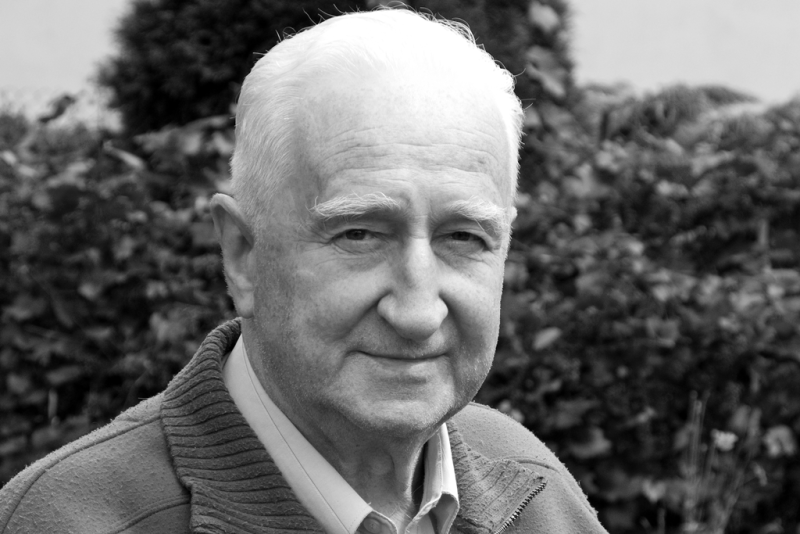 Leszek Klewicki was born on 5th August 1926. Together with his family, he lived in Częstochowa, and then later in Warsaw. His father perished during the bombing of the city in September 1939. From that time, he was left alone with his mother, Stanisława. In 1941, they moved to Radość, just outside of Warsaw.
In that same year, Stanisława Klewicka received a postcard from Częstochowa from an old friend, Jadwiga Broniatowska, who just wrote that she wanted to meet up with her. During an interview in July 1993, Leszek Klewicki recalled his mother's reaction, "She told me that we had to save Jadzia".
Klewicka travelled to Częstochowa and, after a few days, returned with Jadwiga and her sister-in-law Adela Mitelman. In August 1942, Klewicka also hid Broniatowska's husband, Bolesław Marcinkiewicz (real surname Rodau), as well as his sister Natalia Frydrych and her five year old son Julian. In mid-1943, Dr. Wacław Konar and his son Jerzy also arrived in Radość. All had escaped from the Częstochowa ghetto.
The Klewicki home was a multi-storey villa. The Jews could move around freely through the house, but spent the majority of their time on the upper floor. For times of danger, a hiding place had been prepared – a kind of locker in the attic.
One person who knew that Stanisława and Leszek Klewicki were hiding Jews was the sołtys (Village Administrator), Mr Sułkowski from Józefów. His sons were active in the underground which was why he was able to warn Stanisława Klewicka each time the Germans were planning to be in Radość.
All the Jews in hiding survived to see the Soviet army liberate Radość in 1944. After the War, they all remained in contact with the Klewicki family.
On 8th September 1993, Leszek Klewicki and his mother Stanisława were honoured with the title of Righteous Among the Nations.
---
---