Vale Helena Kowalewska (1916–2018)
With great sadness, we advise of the passing of Helena Kowalewska (née Gwozdowicz), a dedicated and long-serving educator. She was a Righteous Among the Nations and was decorated with the Silver and Gold Cross of Merit, the National Education Medal and the Commander's Cross and Knight's Cross of the Order of Polonia Restituta. She passed away on 29th July 2018 in Gniezno at the age of 102.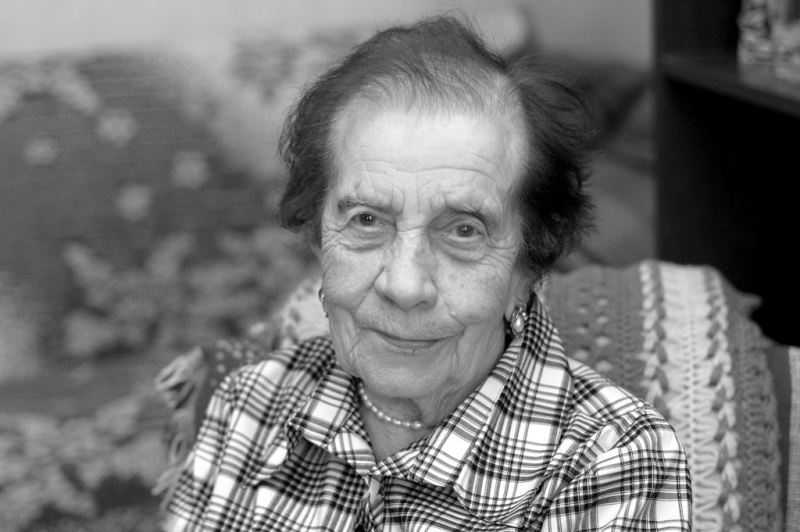 She was dirty, sick and running a forty degree fever. [...] We took her inside. We bathed her, changed her clothes and called the doctor. We told neighbours and others in the area that she was our housekeeper's daughter, who had escaped from a transport to Siberia. We had no issues – the neighbours accepted that. […] She received an identity card under the name of "Józefa Bałda". My sister took her to the "Soldatenheim". Together with her, she washed dishes and carried food to soldiers in the canteen. [...] We were constantly afraid for her, because she was a little tousled and careless – Helena Kowalewska.
During World War II, together with her mother Matylda (1885–1964) and sister Irena (1929–2013), she extended help to fourteen-year-old Lusia Rosen, who had escaped from the ghetto in Bursztyn near Halicz. The girl hid in their home in Przemyśl (Podkarpackie Province) from 1941 until the Red Army entered the town on 27th July 1944. On 25th May 1988, in recognition of the aid they provided, the Gwozdowicz family was honoured with the title of Righteous Among the Nations. Their story was published on our website, based on an interview given, on 12th June 2009, by Helena Kowalewska to POLIN Museum of the History of Polish Jews.
---
---
Helena Kowalewska died on 29th July 2018. The funeral service will take place on 3rd August at 11:00am at St Archangel Michael church in Mieścisko (Wielkopolskie Province), followed by the burial in the local parish cemetery.