Vale Halina Rozbicka (1925-2017)
With great sadness, we announce the passing of Halina Rozbicka (nee Wąsowska), a Righteous Among the Nations. She died on 21st November 2017, in Pruszków at the age of 92. In an interview with POLIN Museum of the History of Polish Jews, she said, "No one did it (hid Jews – ed.) for fame or greatness. We never thought it to be extraordinary. It should be normal and nothing to boast about".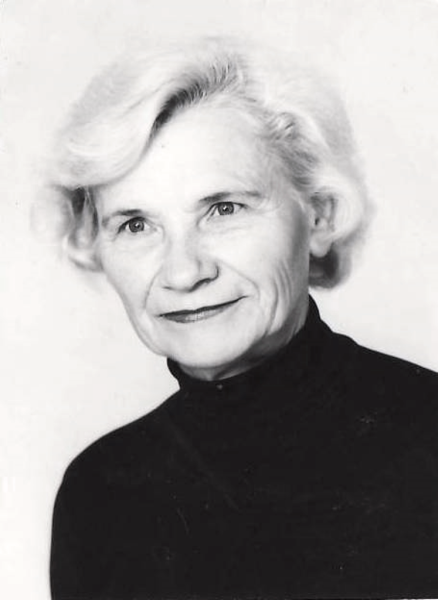 Halina Rozbicka was born on 1st March 1925. She was the daughter of Józef Wąsowski and Ewa nee Osińska. During World War II, her family lived in the town of Ziomek (Mazowiecki Province), where they ran a small farm.
In 1942, the Wąsowski couple took into their home an eight-year-old Jewish girl who had fled from nearby Węgrów during the liquidation of that town's ghetto. They fed her and decided to provide her with shelter, despite the danger that posed to them and to their children. Janka (Naomi) remained hidden with the Wąsowski family until the end of the War. In 1946, she found herself in a Jewish orphanage. She later emigrated to Israel. She re-established contact with the Wąsowski family during a visit to Poland in 1988.
Thanks to her efforts, on 17th July 1991, Halina Rozbicka, her parents Józef andi Ewa Wąsowski and her siblings Jan, Jerzy and Longin, were honoured with the title of Righteous Among the Nations.
Halina Rozbicka passed away on 21st November 2017, in Pruszków, at the age of 92.
---
---