POLIN Reading-Room: "I Can't Leave Them, After All Alone"
POLIN Museum of the History of Polish Jews will host the launch of the Wydawnictwo Czarne's latest book concerning the Holocaust, "I Will Not Leave Them. Jewish Carers During the War" by Beata Chomątowska, Sylwia Chutnik, Patrycja Dołowa, Magdalena Kicińska, Karolina Przewrocka-Aderet, Karolina Sula, Monika Sznajderman and Agnieszka Witkowska-Krych. This event, part of POLIN Reading-Room series, will take place on 28th May.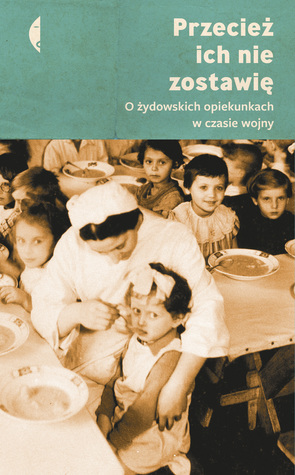 Doctors, nurses, teachers, tutors – a dozen or so figures out of many extraordinary women who deserve to be remembered. We will never know what motivated them to selflessly fight for the lives of children in their care or what they felt when they went to their deaths with them. If asked, they would certainly have replied, "I can't leave them, after all".
The foreward to the book reads,
"It was an obvious type of idea, one that comes to mind and raises the questions, "Why didn't it occur to us earlier? Why, only now, did we come to think about recalling the memory of those Jewish women who, during the War, dedicated themselves to caring for orphaned or sick children and who, so often, did not attempt to save themselves and remained with them until the end?
We offer you a book in which eight authors have written about a dozen or so of these women. Amongst these heroines are lesser and better known women. There are also those about whom we know almost nothing. We only know their name and a slice of their life. The choices made by the editor do not, of course, exhaust the topic. We would like our book to be the front guard, which will be followed by another, dedicated to those about whom we must never forget".
The book launch will take place on Monday 28th May at 6:00pm at POLIN Museum of the History of Polish Jews. Discussion with the authors will be chaired by Anda Rottenberg, while excerpts from the book will be read by Jadwiga Jankowska-Cieślak.