Katarzyna Meloch to Meet Teachers and Students
Teachers and students are invited to meet with Katarzyna Meloch, a member of the Polish "Children of the Holocaust" Association on 22nd April at the POLIN Museum.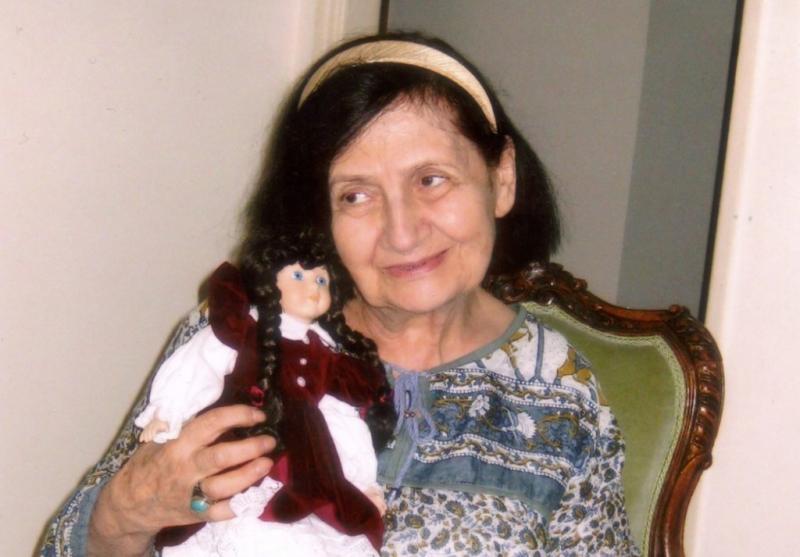 Katarzyna Meloch, born in 1932, is a journalist and edior, and is active amongst Holocaust survivors. She was born in Warsaw into an assimilated, non-religious Jewish family. She is the daughter of historian Maksymilian Meloch and classicist Wanda (nee Goldman).
After the outbreak of World War II, she fled to Białystok with her parents. Following the Third Reich's attack on the Soviet Union in June 1941, her parents were most probably murdered. Alone, she ended up in an orphanage in ulica Częstochowska, within the Białystok ghetto.
After a time, she was claimed by her uncle who took her to Warsaw, to the ghetto there. From there, she was taken to the "Aryan side" and, thanks to Żegota", she ended up in Turkowice, in a convent run by the Sister Servants of the Most Holy Virgin Mary, who were saving Jewish children.
There, she obtained false papers under the name of "Irena Dąbrowska", which she used until 1968. She remained in Turkowice until the end of the War. he then returned to Warsaw. She is a co-founder and activist of the "Children of the Holocaust" Association. She is also co-editor of the four volume publication "The Children of the Holocaust Speak".
In the Winter Edition of the "Więź" quarterly (No.4/2015),there is an article regarding Katarzyna Meloch and her dolls. It describes the ddaily events of the HOlocaust from a child's perspective. It can be read HERE.
The meeting will be chaired by Katarzyna Jabłońska, editor, journalist and editorial secretary of the "Więź" quarterly.
RSVP for the event must be done electronically to: zmioduszewska@polin.pl.
22nd April 2016, 12:00 noon to 2:00 pm.
The educational program eis under the patronage of the
Minister of National Education and the Spokesman of the Rights of the Child
Support has been obtained from the Norway Fund and EOG through Iceland, Liechtenstein and Norway.
www.eeagrants.org, www.norwaygrants.org
More about "Jewish Cultural Heritage"