The Film "Form". Screening and Discussion During the Jewish Film Festival
We invite you to the premiere of the documentary film "Form" (dir. Filip Flatau, France, 2020, 53 min.) and to meet its creators. It tells the story of Joanna Flatau – an older lady and painter, who survived the Warsaw Ghetto and hid with a Polish family near Piotrków Trybunalski. This unique film will be screened during the Jewish Film Festival, the main patron of which is POLIN Museum of the History of Polish Jews.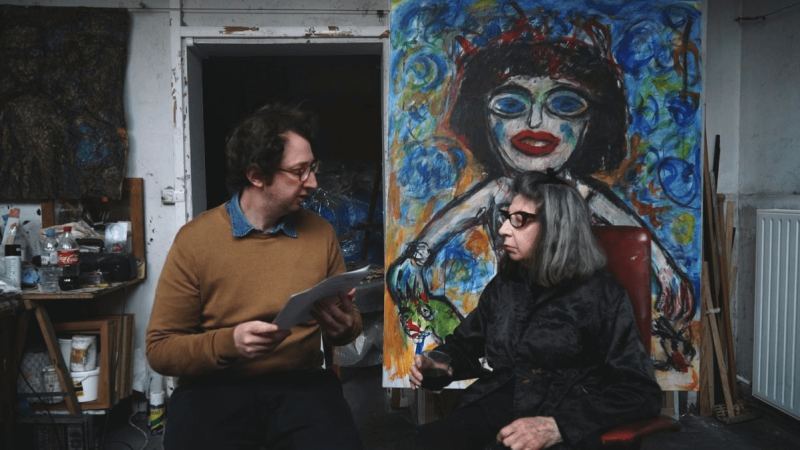 At the urging of her son, Joanna Flatau – an older lady and painter, confronts her past. As a little girl, she was taken out of the Wasrsaw Ghetto and hidden in the countryside with a Polish family. Years later, he wants to complete a form for the Yad Vashem Institute in Jerusalem, in order for that family to be honoured with the title of Righteous Among the Nations. However, it turns out that the long-forgotten history has many blank spots which can only be filled by a trip to a forgotten Polish village.
We invite you to the premiere, free screening and to meet with the creators of the film Form, as part of the Jewish Film Festival.
The film can be viewed on 18th November (Wednesday) at 8:00 pm (it will remain available for 48 hours) on the Festival's website [»]. The meeting with those featured in the film and with the film's creators will take place on 22nd November (Sunday) at 4:00 pm via Zoom – online booking is required [»].
Those participating in the discussion will include Joanna Flatau herself, the director Filip Flatau and one of the producers, Paul Rosenberg. The event will be chaired by film critic Kaja Klimek.
---
---